Hello to my fellow Chamber Members
We all like to support our local Simsbury businesses – especially since we are one of them. Bridgeline Global Solutions (BGS) can help your business with any telecommunication questions or issues. We want to update your aging phone system to a hosted platform to stay productive and grow your business, even during a pandemic.
Our services include:
Hosted and Premise based PBX Consulting and Installation
Voice and data structured cabling – big and small
Internal and/or external location moves
System additions and expansions
Maintenance, troubleshooting and repair
Remote and on-site service
24/7 emergency dispatch
Never before has there been such a need for the instant availability of IT resources enabled by the cloud than during this coronavirus pandemic. Your company may be ready for an updated Hosted phone system, or perhaps needs something more. Our team can design, plan and install the voice and data infrastructure cabling to support your business. We troubleshoot and will recommend a solution just for you, whatever you may need.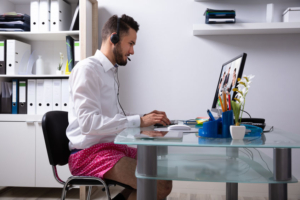 Call us today and together we can find the perfect solution to keep you productive whether back in the office or at home (and sshhh, so you can keep working in your pjs)
For more information visit www.bridgelinegs.com or call 860-937-6400. Mention this email and get a free evaluation of your current voice and data set up.