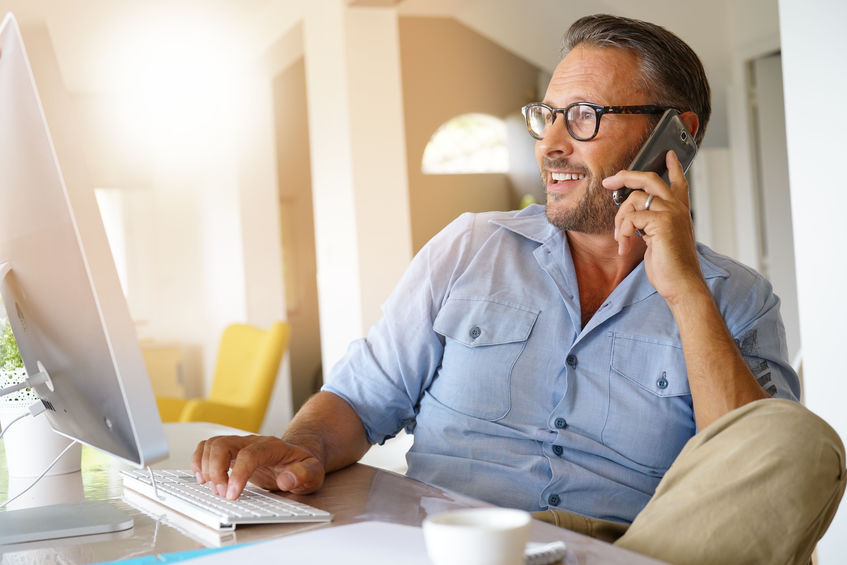 Working and living through the current pandemic has brought to light its share of challenges for all of us. Navigating from the traditional to the latest in technology helps companies and their employees continue to be productive in spite of the obstacles.
Many of us have at some point during the pandemic been forced to work from home. Is your business struggling with outdated infrastructure? An update to your phone system could make a huge difference in productivity whether your staff is headed to the office or working from home.
Bridgeline Global Solutions can help.
The Problem:
Our customer, a leading edge authority on environmental compliance and provider of practical environmental solutions, could not work remotely at the start of the pandemic. Their PBX (Private Branch Exchange) system was over 25 years old and didn't work outside of the office. Bridgeline Global Solutions met with their team to determine what they needed going forward. As with most out-dated systems, they needed their new telecommunications system to connect the team with a platform that powered their voice, video, messages and meetings across the cloud reducing costs in equipment upgrades.
The Solution:
Our team suggested a hosted platform that allowed for ease of use, mobility, lower cost, enhanced features and that was extremely reliable. Bridgeline Global Solutions would work with their team to ensure a seamless and timely transition to this latest in technology upgrade.
The Result:
Despite the Covid-19 pandemic, Bridgeline GS was able to install the upgraded hosted system with minimal down time and that allowed all their workers to work remotely with the same features and benefits of working in the office. Now, they are experiencing less lost/dropped calls and a stronger connection to both their coworkers and, most importantly, their clients. This hosted phone system, using current technology over a network in the cloud, reduced both hardware and software expenses and the client was able to start saving approximately 40% by eliminating their phone bill and at the same time taking advantage of all the features and benefits such as voicemail to email, call forwarding, fewer missed calls, mobility and conferencing.
Eventually, when they return to their offices, this new hosted system will continue to provide the ability to meet the demands of the business effectively and efficiently.
What they had to say:
"Telecommunications is a core business need and Bridgeline Global Solutions provided answers to every question we had, provided support and customer service, customized for our business. They are a joy to work with. Well done."
Ask us a question to see if we can help solve streamline your business communications whether in the office or while working from home.